Design and create a mobile application prototype marketing and research.
Adobe Illustrator, Adobe InDesign, Invision
Pill Planter is a mobile app created and designed to help young adults who struggle to take their daily medication and vitamins in a fun and rewarding way.
After coming up with the initial concept, we focused on researching competing apps, learning what is present and lacking in these apps, and trying to find a way that would make our medication reminder app stand out compared to the already existing ones. After we finished fine tuning all the research, we moved on to creating an elevator pitch, user personas, and a navigation flowchart. After all that was complete, we finally began to focus on the design of the app.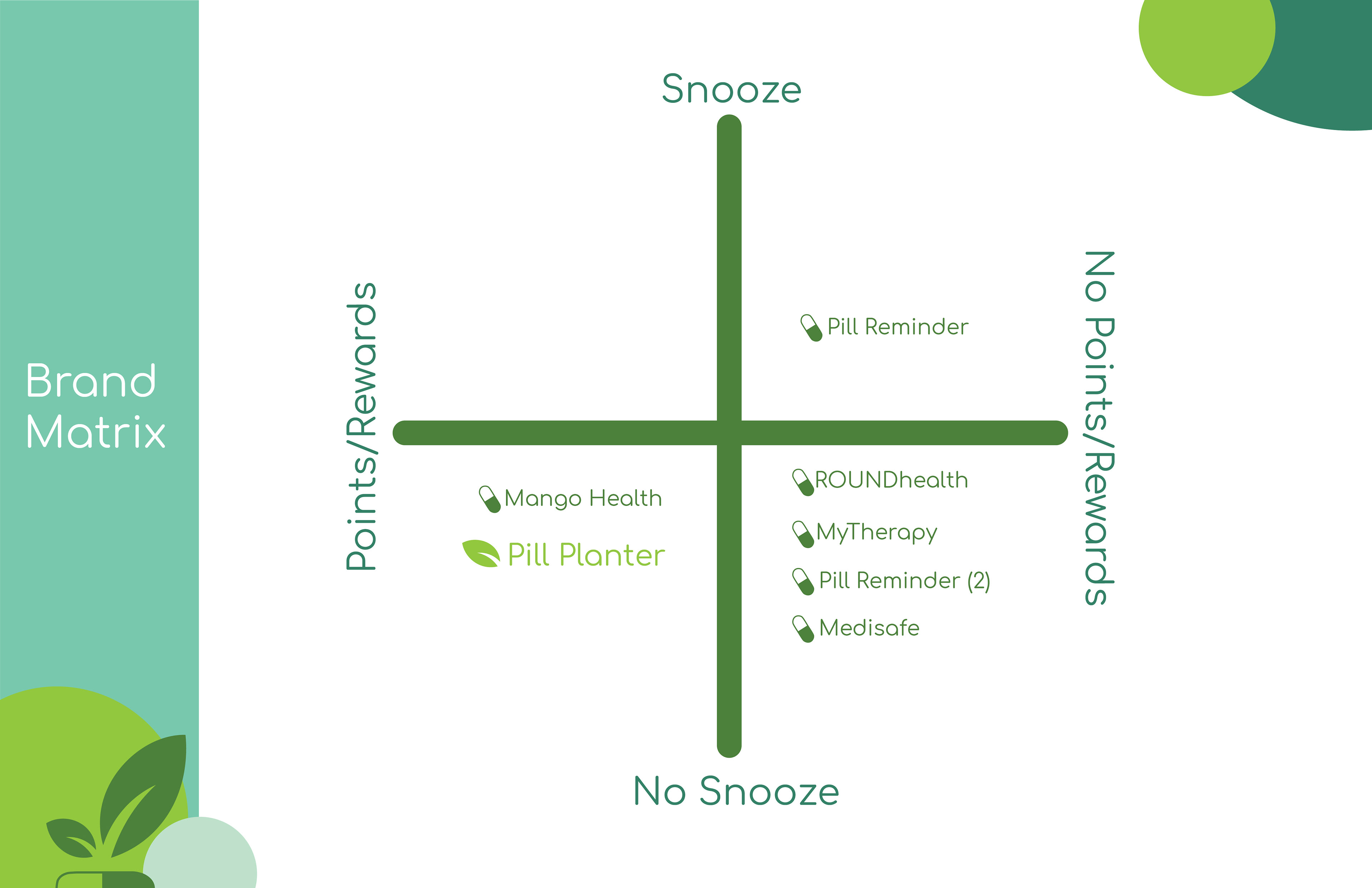 Contributers
Hannah O'Steen, Rachel Ward
ENTREPRENEURSHIP START-UP
OVERVIEW
Design and develop a product, researching the specific requirements to make the product a reality, then pitch the findings and final product to a panel of judges over an Entrepreneurship Start-Up Weekend.
After around twenty 60-second elevator pitches, Pill Planter was chosen as one of the four pitches to work on and a team was formed around it, with me as the team leader. We started with the base design, and from there created a business model canvas that fully researched the cost, resources, customers, and partners that would be needed for the app to be successful. Through an online survey, the team was able to complete demographic research to better understand how to work on the app. We also gathered user experience feedback through a prototype of our app to improve the usability of Pill Planter. We worked on figuring out income and costs, and when we would eventually
break even after launching the app.
For more details on the process and behind the scenes of the project, visit our team blog.
At the end of the weekend, we pitched our idea and research to a judge, focusing on demographic, finances, partnerships, and future expansion. We received second place overall.